New Developments in Squamish
Did you know that Skyridge is Squamish's largest Built Green® development residential community. New developments in Squamish like Skyridge offer you a chance to own a piece of an innovative real estate development community..  The housing options includes townhouses, duplexes, land, and condos for sale on the Squamish mountainside.
What are Built Green certifications?
"Built Green® certification is the most current sustainable approach to address energy efficiency, materials and methods, indoor air quality, ventilation, waste management, water conservation, and business practices," explained a Built Green Built Green® spokesperson. "This all helps to reduce utility bills and create a healthier, more comfortable home environment."
And, of course, it also helps the resale value.
Homes with the Built Green certification are measured against many energy efficient criteria including windows, doors, insulation, appliances and energy systems. Skyridge was recently acknowledged for their Built Green® efforts in www.DiscoverSquamish.com
Skyridge is leading the way for mutli-family housing in Squamish
Skyridge's features will include Energy Star® windows, LED designer lighting, solar-ready designs, and circuitry for electric car chargers.
"The condos, duplexes, and townhouses in Skyridge were constructed to the Built Green® model gold standard," explained Jason Wood, the developer of Skyridge, "though homeowners will be able to upgrade to the platinum model if they wish."
"The demand for energy efficient housing is growing,"said Wood, "which will drive it to be a standard building practice in the future. People are happy, feel comfortable, and proud that they are buying into this and helping in a small way with a global climate issue."  Read more from this Greener homes in Squamish article.
How are Skyridge Built Green® standards measured?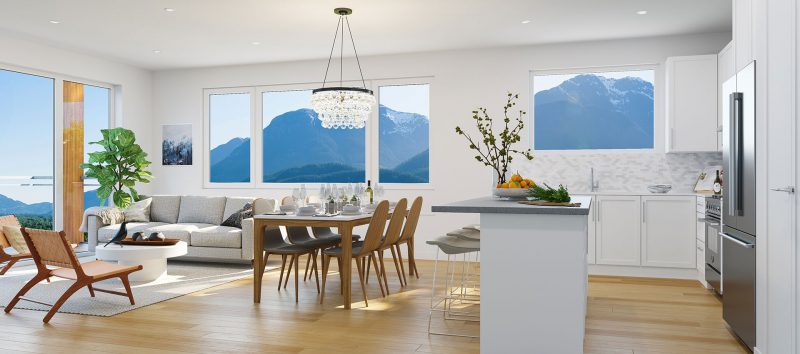 The measurement criteria include these familiar systems in your building:
Operational systems
Building materials
Exterior and interior finishes
Indoor air quality
Ventilation
Waste management
Water conservation
Business practices
Learn more about specific Built Green ® building standards. Jason Wood has an informative video below that is sure peak your interest and motivate you into learning more about the new development in Squamish.
Register now to learn more about current Squamish townhouses for sale, lots for sale in Squamish, floorplans of our Squamish duplex for sale, and Squamish condos for sale. Contact Skyridge today with your questions about this impressive new development in Squamish.