How Much Is My Squamish Condo Worth?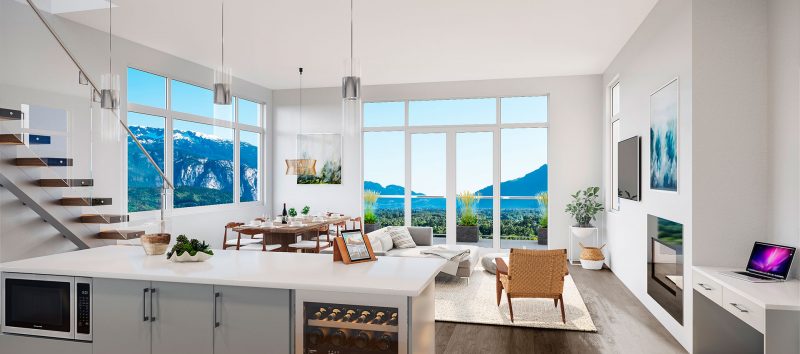 Nestled between Vancouver and Whistler, Squamish a great place to call home for many young families. Whether it's a love for the great outdoors or the desire for a strong sense of community, it's easy to see why folks from all over want to live here, making Squamish condos a hot commodity these days.
Are you thinking of selling your Squamish condo? If you are, you will more than likely want to figure out how much your home is worth. One of the most important decisions you will make before you put your property on the market is determining the best possible price a buyer is willing to pay for it. Here are some important things to consider
when figuring out the true value of your home.
Where can I go to get a general idea of the value of my home?
Property valuations are not as simple as they used to be. There are several key steps you need to take when determining the value of your home. Visiting a site like E-Value BC is a good first step to get an idea of what your home is worth based on what other properties have sold for in your community. You can also view the MLS listings of all the latest homes currently available on the market.
What are some of the factors that affect my home's worth?
There are a broad range of varying factors that will determine. On the value of your home, ranging from home improvements to the mood of the seller. Going over these questions will help you make a better informed decision when pricing your Squamish condo.
What is the condition of your home?
Does your home need some minor improvements or major work?
What is the foreclosure activity in your area?
What are the current market conditions?
What are the interest rates?
How old is your condominium?
What are the features of your property?
 Should I get a comparative market analysis done?
How does your home compare to other properties on the MLS
B.C.
Having a realtor do a market analysis is another effective avenue to getting an accurate estimate of the value of your home. The realtor will research similar recently sold property records and compare them against your home. Taking into account any applicable feature differences, the realtor will then have an idea of the worth of your home.
Learn about Skyridge the new development in Squamish. If you are looking for a Squamish Condos for sale as a good investment for years to come.  We will provide you with a thorough and comprehensive and what it would take to effectively sell your property in today's competitive
market.